Inline Scalping Machine for Strip
/
/
Inline Scalping Machine for Strip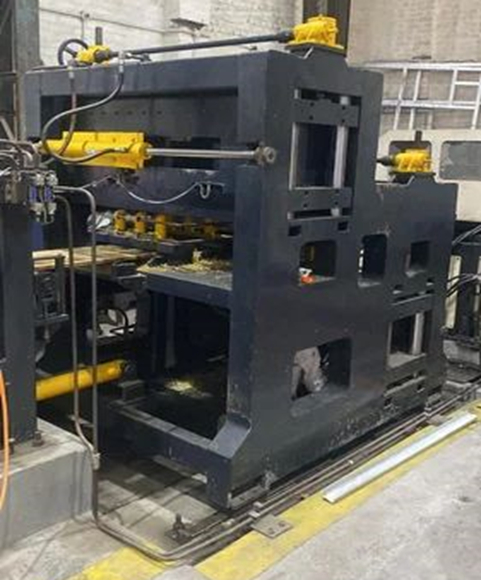 Srishtech Metal Casting (I) Pvt Ltd proudly announces development and commencement of its new product - Inline Scalping machine. We are the only Indian manufacturer to develop and install Inline Scalping machine in India. Our facility is loaded with the most advanced machinery and superior quality raw material, which help us keep a strict watch on the production and deliver customer product as promised. This machine is used in the continuous casting line.
It has following benefits
For top and bottom strip surface scalping
Increase surface finish
Removes oxidized layer from strip / slab
Synchronized with continuous casting speed
Having Tungsten Carbide cutter and strip surface of 1 mm max can be scalped from each side
These blades mill the rolling faces of the strip to produce the desired surface finish prior to rolling.
Reduces amount of trimming scrap
Cost effective
Keeps the area clean
No extra labor required
Cutter changing time is within a minute, so no un-milled surface is left
Avoids frequent bending operations
Enquire Now
Fill the details and send. We'll get back to you shortly.